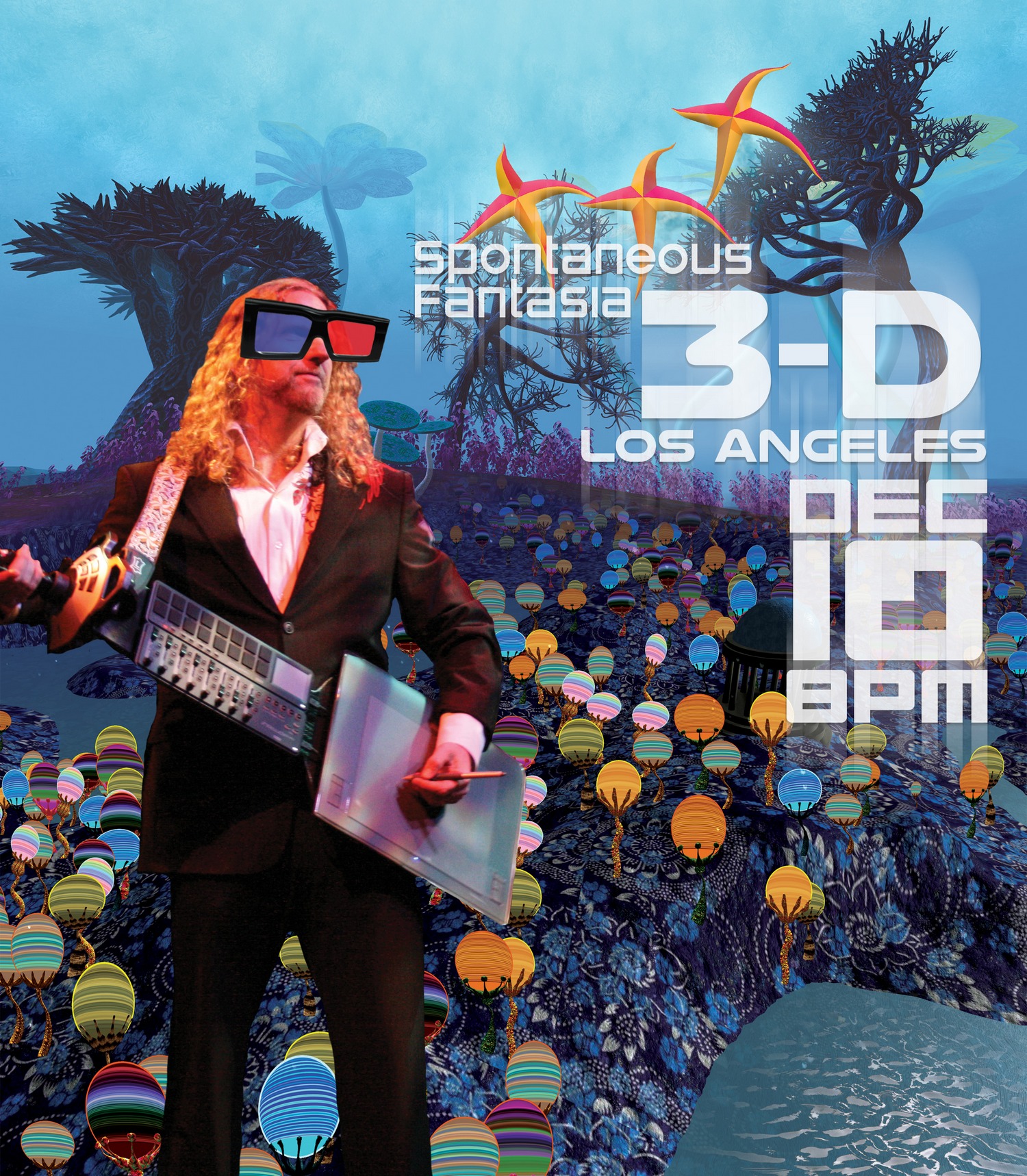 December 10, 2016
8:00 pm
to
9:00 pm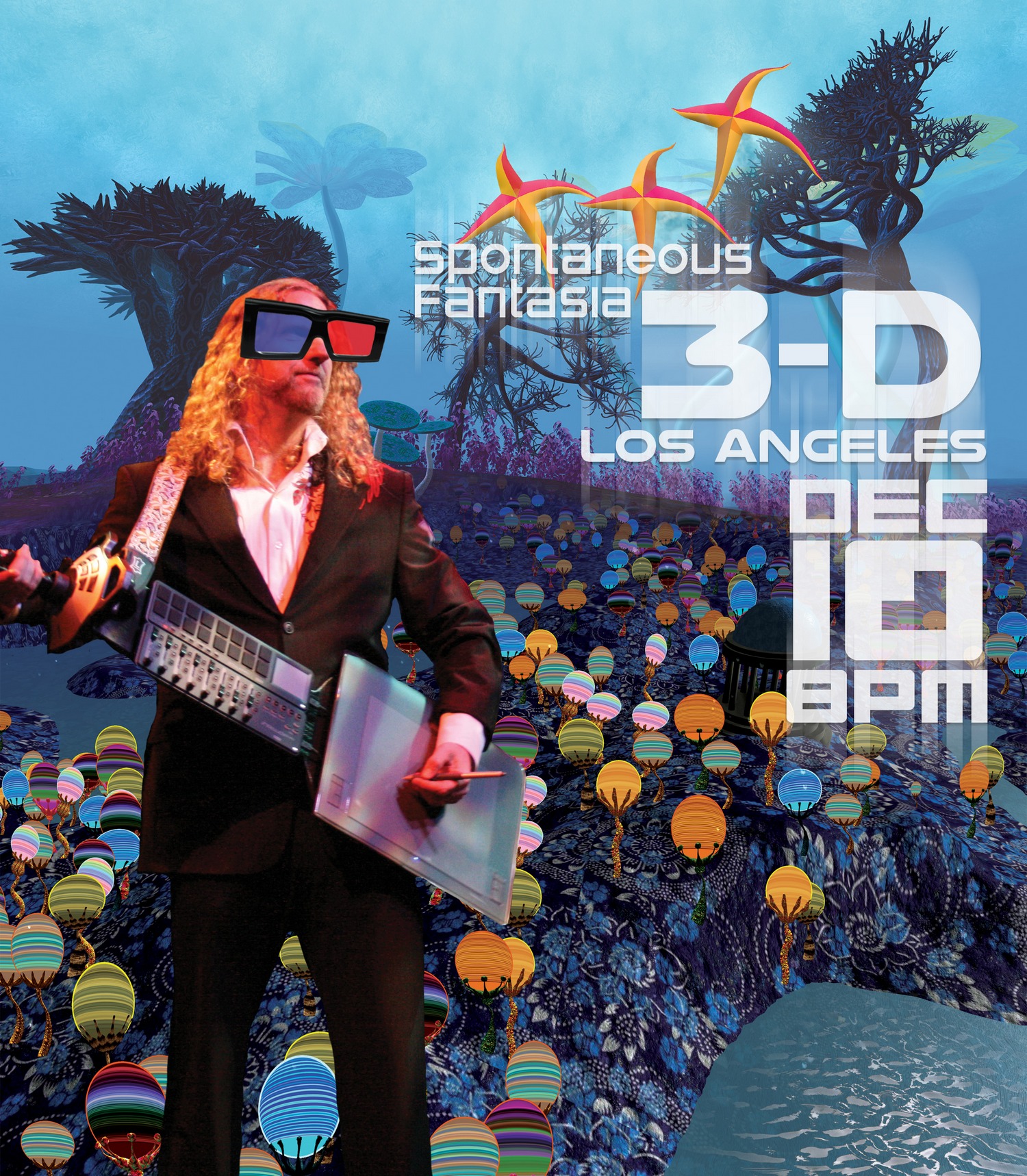 On Saturday, December 10, I'll be performing at the 3-D theater of the Downtown Independent in Los Angeles. If you haven't seen the way that I create and transform fluid realities, this will be a perfect introduction! All of my performances use 3-D graphics, and seeing it in stereoscopic 3-D enhances the experience.
I invite 3-D enthusiasts to witness the facility with which I wield space and form in stereoscopic 3-D. Since my artwork is generated on-the-fly, I'm able to tune and adjust the many aspects of the art for each performance. At this performance, the 3-D viewing parameters will be tuned for each section for this specific venue.
Here's info and tickets:
http://ejkdreamer.wixsite.com/13th-3d-fest/spontaneous-fantasia
This entry was posted on Monday, December 5th, 2016 at 1:18 pm
You can follow any responses to this entry through the RSS 2.0 feed.
Tags: 3D, animation, autocosm, CG, computer graphics, concert, electronica, geometrical, graphic fantasy, holiday, live, music, Performance, projection, science fiction, stereoscopic, Virtual Worlds, visuals, vj
Posted in: News, Past Events, Shows