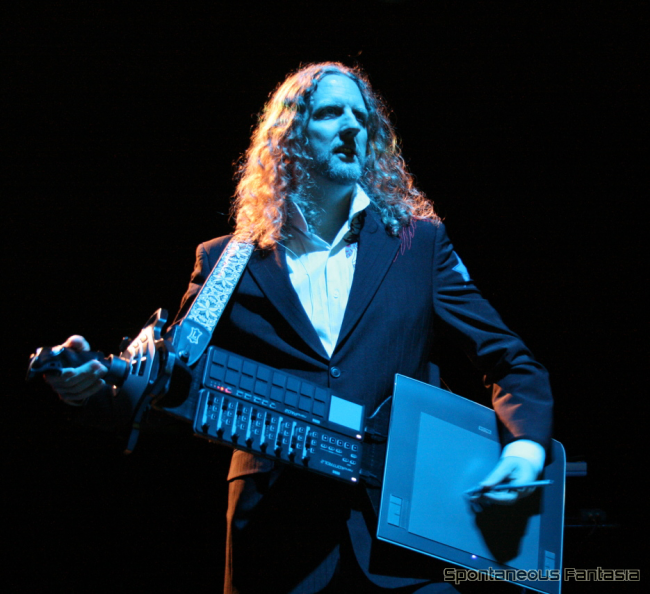 The Anitar is an upgrade to my classic performance console, allowing me more mobility on stage. It has all the functionality of my podium console, but in a cool form factor.
The style is fun and whimsical, but it's completely functional. The components are nearly the same as I've used for my performances over the years, so it's really a graceful evolutionary step. I still have control of form, color, and movement with this interface, but it should convey better the style of performance I bring to my shows.
I'm using a Wacom tablet for drawing, and a joystick for moving through space as I draw. The buttons and sliders on the neck of the Anitar allow me to select and adjust a variety of techniques and parameters for each performance. The controllers are MIDI devices (Korg nanoPad2 and nanoKontrol2) which I've re-purposed to control drawing parameters such as color, stroke width, animation rates, and much, much more.