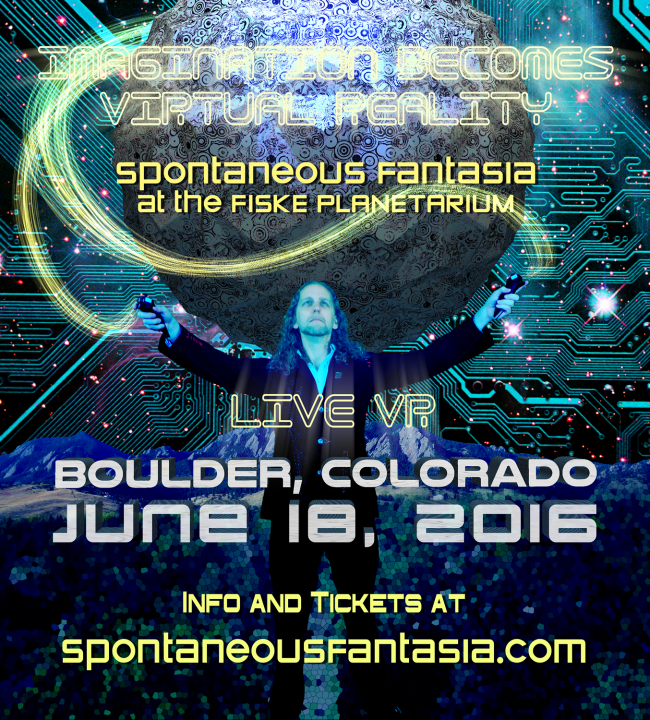 June 18, 2016
7:00 pm
to
8:00 pm
I'll be performing at the amazing Fiske Planetarium on the University of Colorado, Boulder campus! In 2015, I performed some shows there that went amazingly well! This will be first appearance in Colorado for 2016. I'm looking forward to creating my gestural virtual worlds in this state-of-the-art 8k theater.
Click the link for tickets:
http://fiske.colorado.edu/beta/events?id=134
(Event has passed.)
See you there!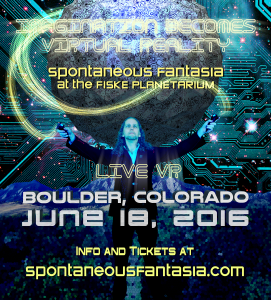 This entry was posted on Thursday, June 2nd, 2016 at 7:31 pm
You can follow any responses to this entry through the RSS 2.0 feed.
Tags: 3D, animation, CG, computer graphics, concert, electronica, fulldome, geometrical, graphic fantasy, high-resolution, illustration, live, music, Performance, planetarium, projection, science fiction, Virtual Reality, Virtual Worlds, visuals, VR
Posted in: News, Past Events, Shows