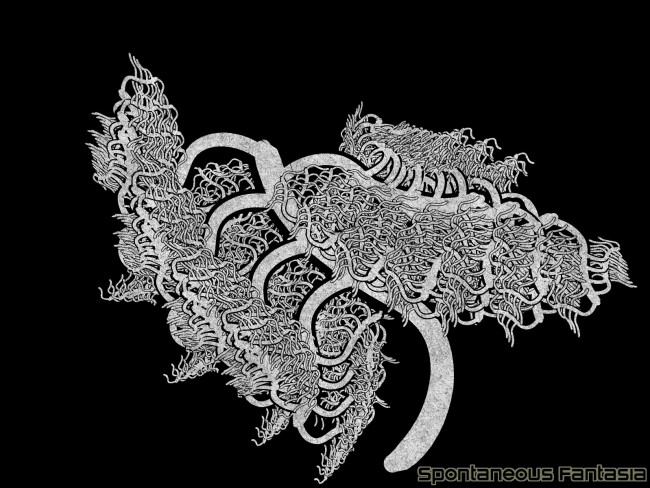 I made these one evening in my studio in 2007. They are studies on the expressiveness of branching fractals. Each "twig" is a duplicate of the larger branch that it spouts from. I created each image by drawing a freehand shape, then selecting a branching pattern and adjusting parameters, the number of nodes, and the scale of successive generations. Increasing the number of branches makes a very dense image, but it also hides the overall structure.
I created these in my performance system, creating textures and a shader that would give me a look reminiscent of pen-and-ink drawings or woodcut prints.
This entry was posted on Saturday, September 15th, 2012 at 10:41 pm
You can follow any responses to this entry through the RSS 2.0 feed.
Tags: 3D, CG, computer graphics, fractals, geometrical, illustration, symmetry, visuals
Posted in: Gallery, Images, Visual Projects