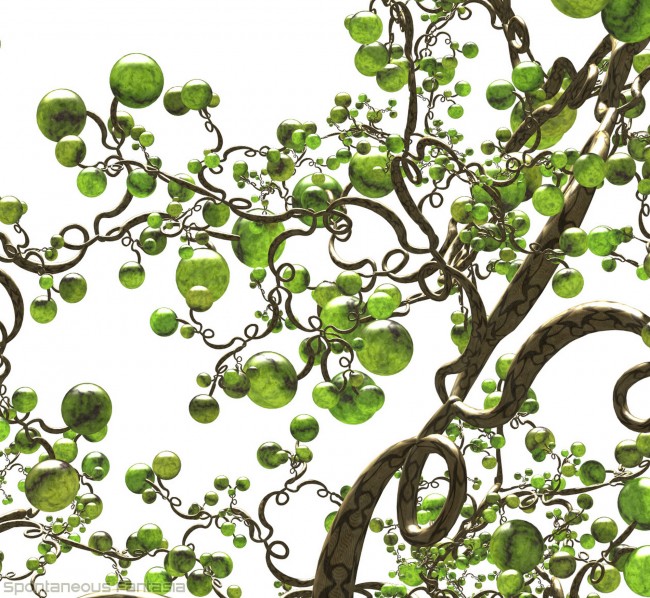 I drew these variations one night, looking for a good T-shirt design. I'm calling them "Bubble Trees" for now. What do you think they should be called?
This entry was posted on Friday, September 4th, 2015 at 11:54 am
You can follow any responses to this entry through the RSS 2.0 feed.
Tags: 3D, CG, computer graphics, fractals, geometrical, Imaginary creatures, symmetry, Virtual Worlds
Posted in: Gallery, Images, Visual Projects