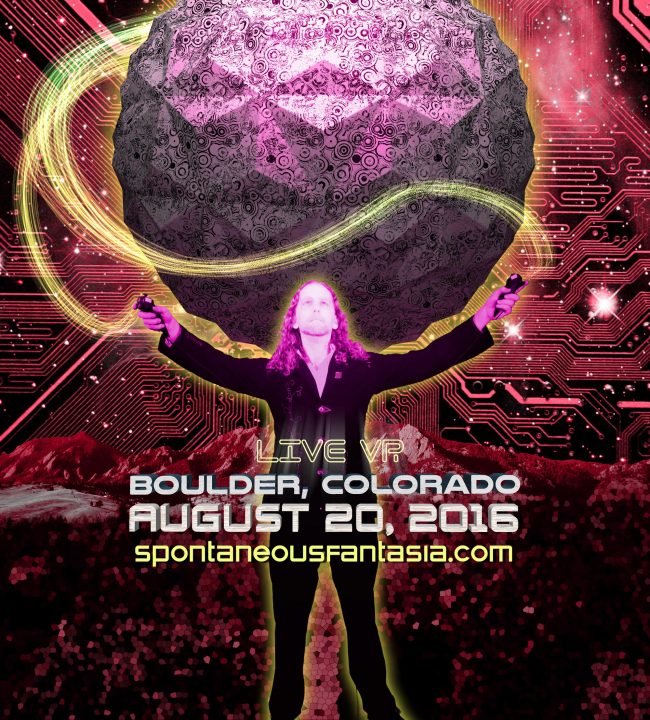 August 20, 2016
8:00 pm
to
9:00 pm
Each time I step up in front of the technology I've created and take electronic brush in hand, I embark on opening new worlds and new discoveries. I invite you to join me on my next adventure!
I'll be back at the amazing Fiske Planetarium at the University of Colorado, Boulder for the finale party of the Fiske Fulldome Film Festival! I performed at the 1st festival last year, and I'm looking forward to returning for this one. In these final few days, I'm working on some new content that I hope to share with you all.
Click here for ticket information.
This entry was posted on Saturday, August 6th, 2016 at 11:35 am
You can follow any responses to this entry through the RSS 2.0 feed.
Tags: animation, computer graphics, concert, electronica, fractals, fulldome, geometrical, graphic fantasy, high-resolution, live, music, Performance, planetarium, projection, science fiction, video, Virtual Reality, Virtual Worlds, visuals, VR, world premiere
Posted in: Past Events