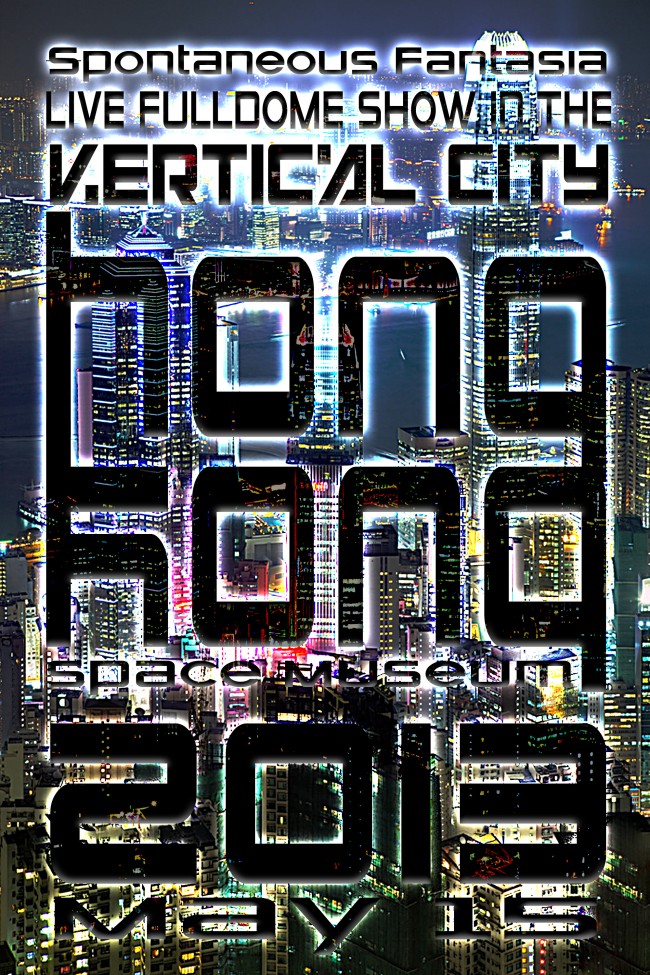 May 15, 2013
6:30 pm
to
7:30 pm
8:00 pm
to
9:00 pm
May 15 performances!
The Hong Kong Space Museum is a world-class planetarium. I had a chance to visit this planetarium last December, after my performances in nearby Macau. I'll be privileged to bend the dome to my will as I create fantastic worlds within. It's so fun to be able to perform in such theaters. The state-of-the-art high-definition immersive images surround the entire audience, creating the best group virtual reality experience possible anywhere.
I'll be performing two shows on May 15, 6:30pm and 8pm.
Visit the Hong Kong Space Museum website for more details.
(Event has passed, and is no longer on the Space Museum website.)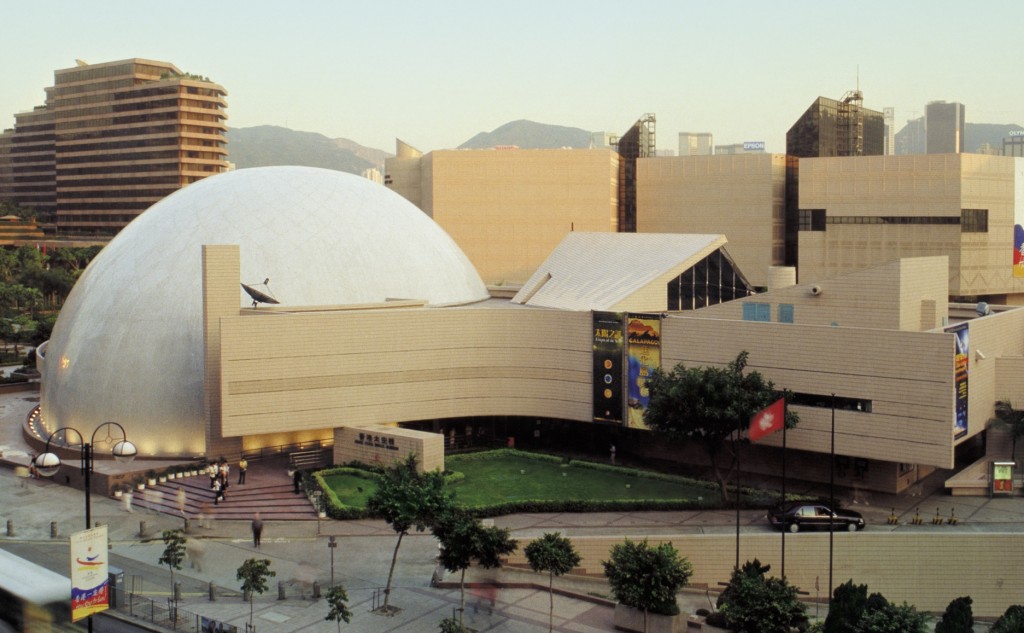 This entry was posted on Sunday, April 21st, 2013 at 12:31 pm
You can follow any responses to this entry through the RSS 2.0 feed.
Tags: animation, autocosm, CG, china, computer graphics, concert, electronica, fulldome, graphic fantasy, high-resolution, hong kong, live, music, Performance, planetarium, projection, science fiction, Virtual Reality, Virtual Worlds, visuals, VR
Posted in: Past Events