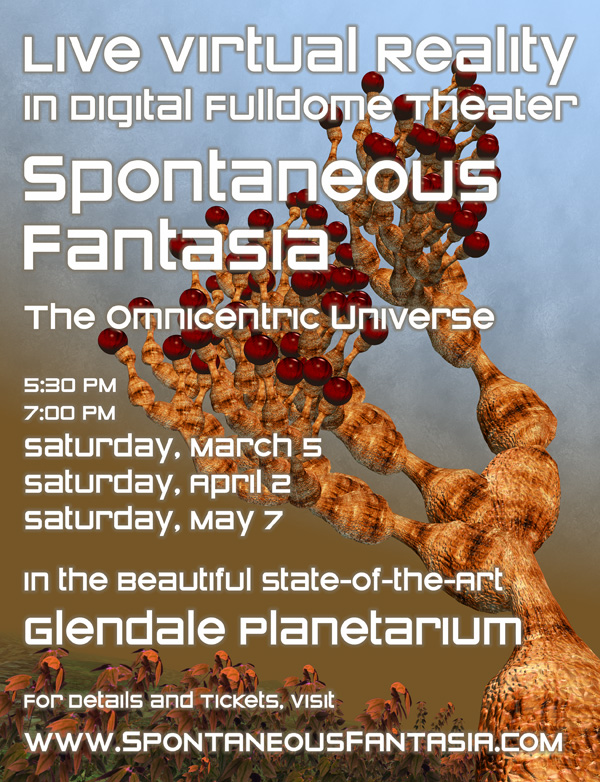 March 5, 2011
5:30 pm
to
6:30 pm
7:00 pm
to
8:00 pm
It's a new year, and time to get back to Southern California's premiere digital planetarium for a Spontaneous Fantasia show!
Saturday, March 5
5:30 pm
7:00 pm
Information for the Glendale Planetarium shows is here.
Spontaneous Fantasia in 3D stereo!

Friday, March 4 at 7pm

3D Live Stereoscopic Performance

There's nothing like being immersed in digital fulldome with the holographic feeling of 3D improvised virtual reality coming to life before your eyes! It must be experienced to be believed. A Southern California premiere!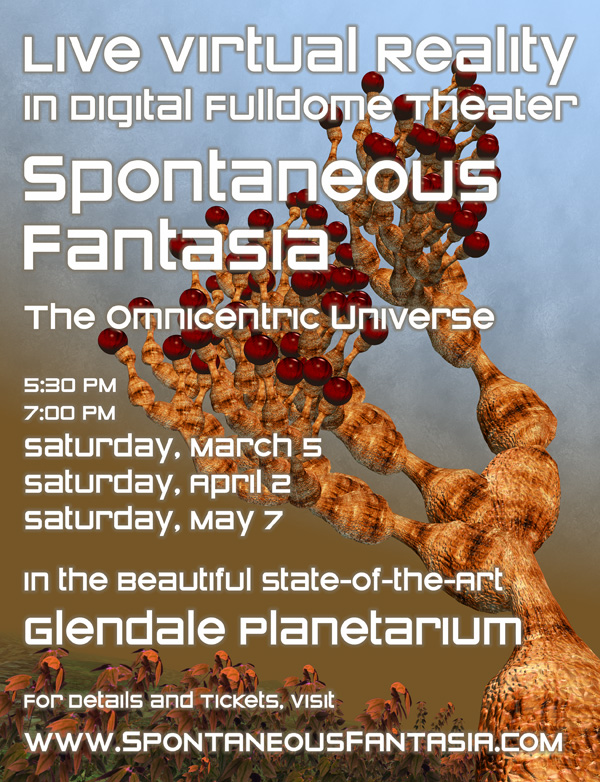 I'm continuing to explore the Omnicentric Universe and the March show promises new surprises! Please arrive early as the theater is very dark, so doors shut once the show starts.
You may also want to know about the special presentation of my show in 3D stereo!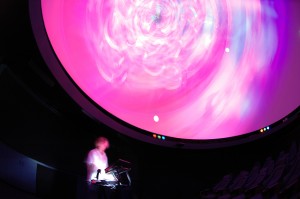 This entry was posted on Wednesday, January 19th, 2011 at 1:40 pm
You can follow any responses to this entry through the RSS 2.0 feed.
Tags: 3D, animation, projection, stereoscopic, Virtual Reality, Virtual Worlds, VR, world premiere
Posted in: News, Past Events, Shows