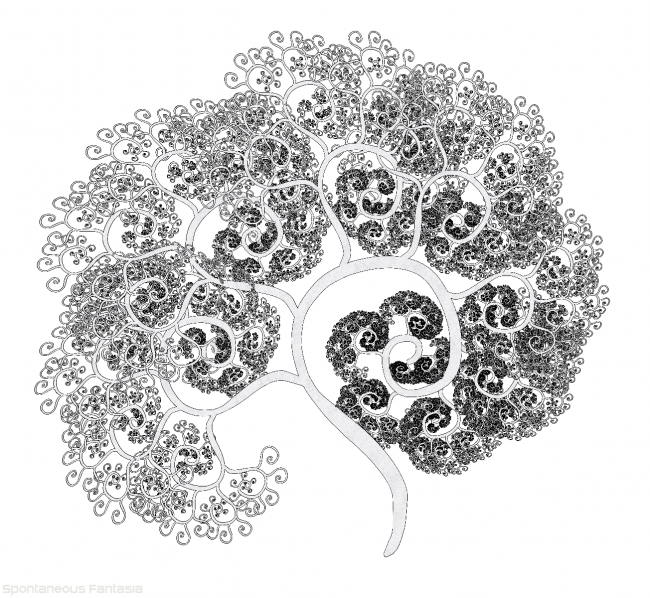 Another nights exploration produced these images (August 26, 2013). The objects are each members of a class of branching fractals generated from a single stroke of my pen and recursively drawn. The exploration takes place in my real-time system where I draw the initial stroke, tweak the parameters, and take a snapshot of the result.
This entry was posted on Monday, September 30th, 2013 at 4:37 pm
You can follow any responses to this entry through the RSS 2.0 feed.
Tags: 3D, CG, computer graphics, fractals, geometrical, high-resolution, illustration, symmetry
Posted in: Gallery, Images, Visual Projects