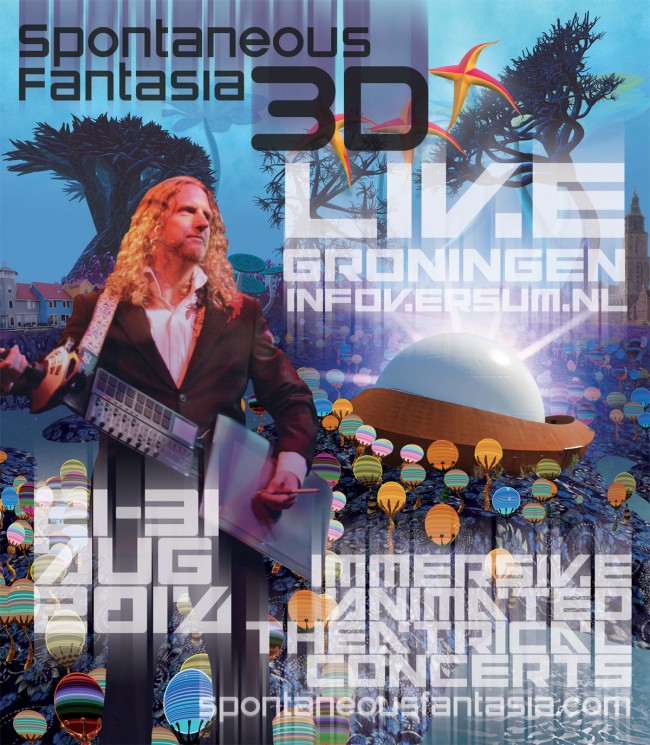 | | | |
| --- | --- | --- |
| August 21, 2014 | to | August 31, 2014 |
Live immersive 3D performances in Groningen, Netherlands!
I'm revving up for a multi-day event in 3D at the futuristic new planetarium in Groningen, Netherlands! I'll be giving a series of performances between August 21 and 31. This is a brand new 3D theater that just opened in June.
I plan to make my shows morph from one day to the next. I also plan to introduce Rev. 2 of the Anitar! Peter Dietrich at Wacom has been gracious enough to get me an Intuos Pro to upgrade my creaky Intuos 3. I'm also going to attempt to be wireless with my instrument. That goal has me reworking the underlying networking code, so I can't promise yet whether this ambition will actually work! (Fingers crossed!)
I'm looking forward to these back-to-back shows: 2 shows a day over 11 days = 22 shows! I hope those of you in NL will be able to catch one!
Update: Here's a group photo with enthusiastic audience members after the last show and lecture/demonstration on Tuesday night, 26/8.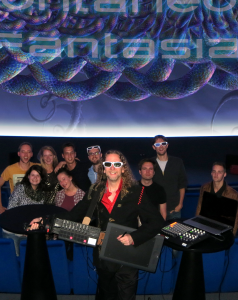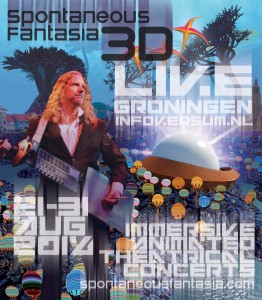 This entry was posted on Monday, August 11th, 2014 at 1:03 am
You can follow any responses to this entry through the RSS 2.0 feed.
Tags: 3D, CG, computer graphics, concert, electronica, fractals, fulldome, graphic fantasy, groningen, high-resolution, illustration, live, music, netherlands, Performance, planetarium, projection, science fiction, stereoscopic, Virtual Worlds, vj, VR
Posted in: News, Past Events