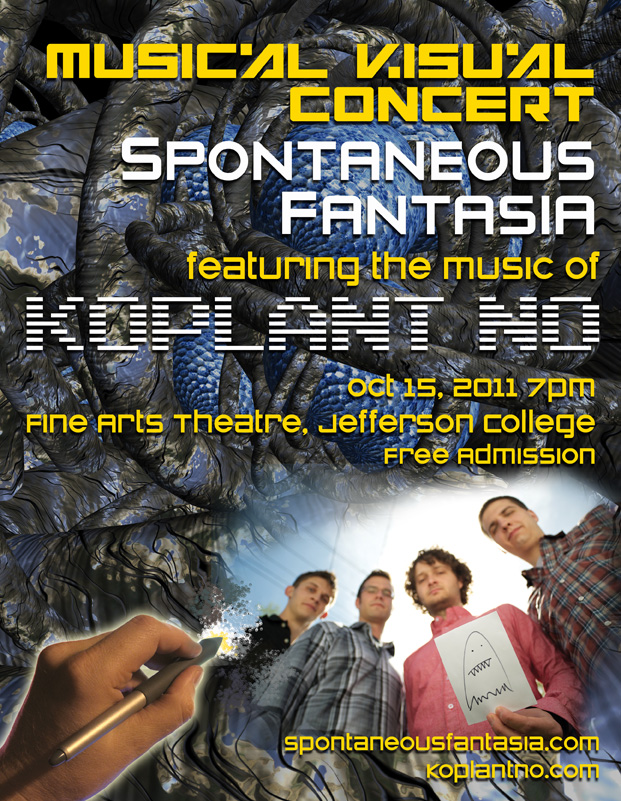 October 15, 2011
7:00 pm
to
9:00 pm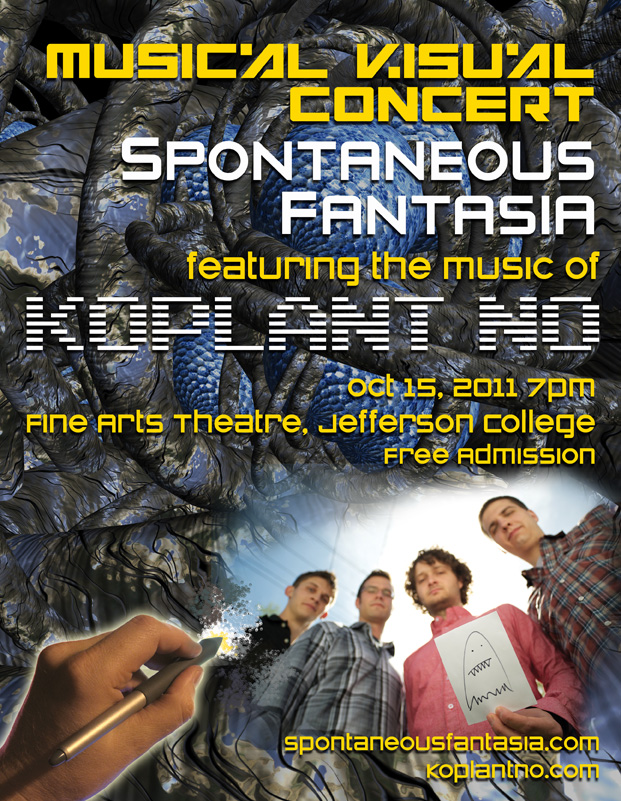 I'm going to be performing with jazz ensemble Koplant No on October 15 at 7pm at the Fine Arts Theatre at Jefferson College.
This is a FREE event!
Koplant No is an exciting new jazz ensemble that melds electronic beats with cinematic sensibilities. I'm looking forward to creating new live audiovisual works with them. I am currently working on designs that match their style of music, and together we're working on how the audiovisual compositions will be structured.
It will be a world premiere, and it promises to be a unique experience. If you are in the St. Louis area, don't miss it!
Check out some of their music!
Venue info:
Fine Arts Theatre
Jefferson College
1000 Viking Dr.
Hillsboro, MO 63050
(636) 797-3000 or 942-3000
This entry was posted on Monday, August 29th, 2011 at 12:31 pm
You can follow any responses to this entry through the RSS 2.0 feed.
Posted in: News, Past Events