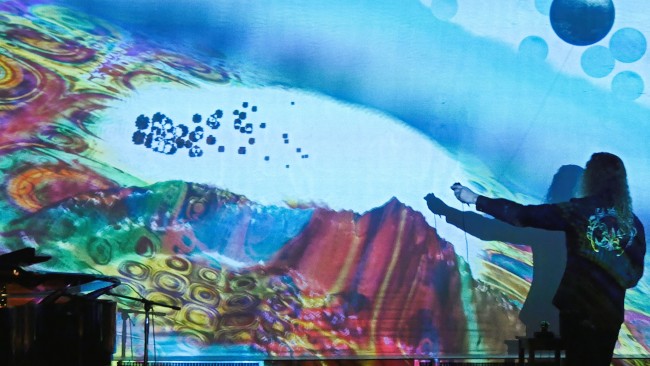 Last week, we had an amazing show. I had the pleasure of working with two amazing musicians on this performance. Pianist Robert Thies and flutist Damjan Krajacic had created two albums of their musical collaboration, and I joined them to illustrate their music live.
We call the collaboration "Spontaneous Landscapes", which is both a descriptive title and a combination of my "Spontaneous Fantasia" title and the title of their "Blue Landscapes" album.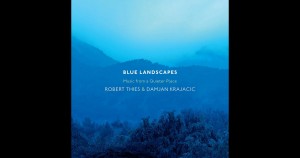 We had been planning and discussing this collaboration for over a year, but we only got deep into it within the last couple of weeks before our March 18 performance. We had to work out the sequence of pieces and what I would perform for each. I created some new landscapes for this collaboration. I also enhanced my system to be able to draw close to the screen with the Hydra wand interface.
We performed a quiet but energizing program of about 90 minutes. Each piece allows for considerable flexibility, which allowed us to get lost in the flow. We had a great time with this premiere of our collaboration, and we hope to perform together again soon!
We recorded the concert on video and audio, so we'll be putting up some videos soon. Here are some photos from the video. All photos are by Trey Stokes.
This entry was posted on Tuesday, March 22nd, 2016 at 9:00 pm
You can follow any responses to this entry through the RSS 2.0 feed.
Tags: animation, collaboration, concert, jazz, music, video, Virtual Worlds, world premiere
Posted in: Gallery, Images, News, Past Events, Shows