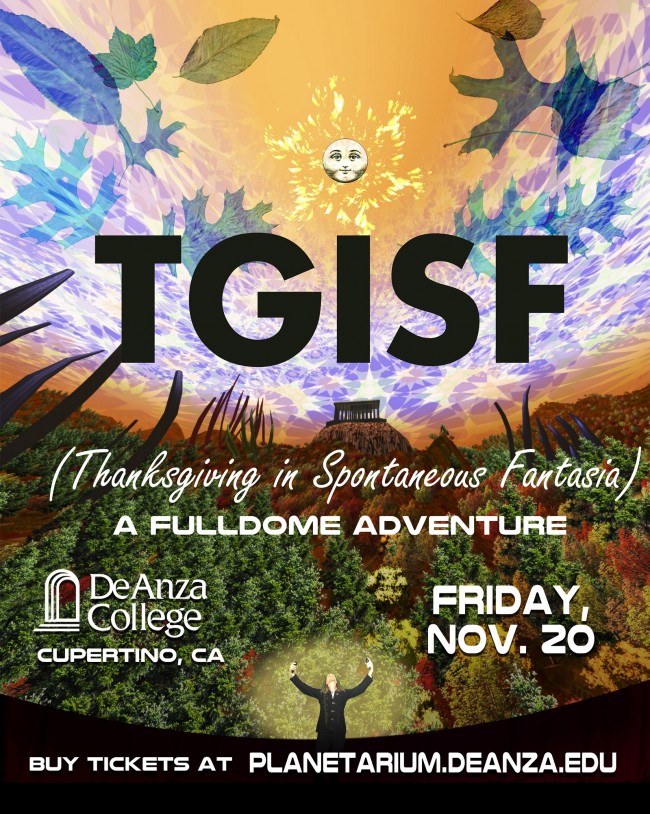 November 20, 2015
7:00 pm
to
8:00 pm
8:30 pm
to
9:30 pm
On Friday, November 20, I'm back to DeAnza College Planetarium! I'll perform two shows based around the theme of Thanksgiving. It's a holiday for family, warmth, and food. I've taken on the challenge of celebrating this time of year with my artwork. It's not easy! The holiday is not defined by icons and marketing ploys — another thing to be thankful for!
I'll attempt to bring forth joy in the bounties that have and that we share. I aim to conjure up a cornucopia of visual and musical splendor, like a meal of comfort food or a fine wine!
Showtimes are 7Pm and 8:30pm
Tickets are here!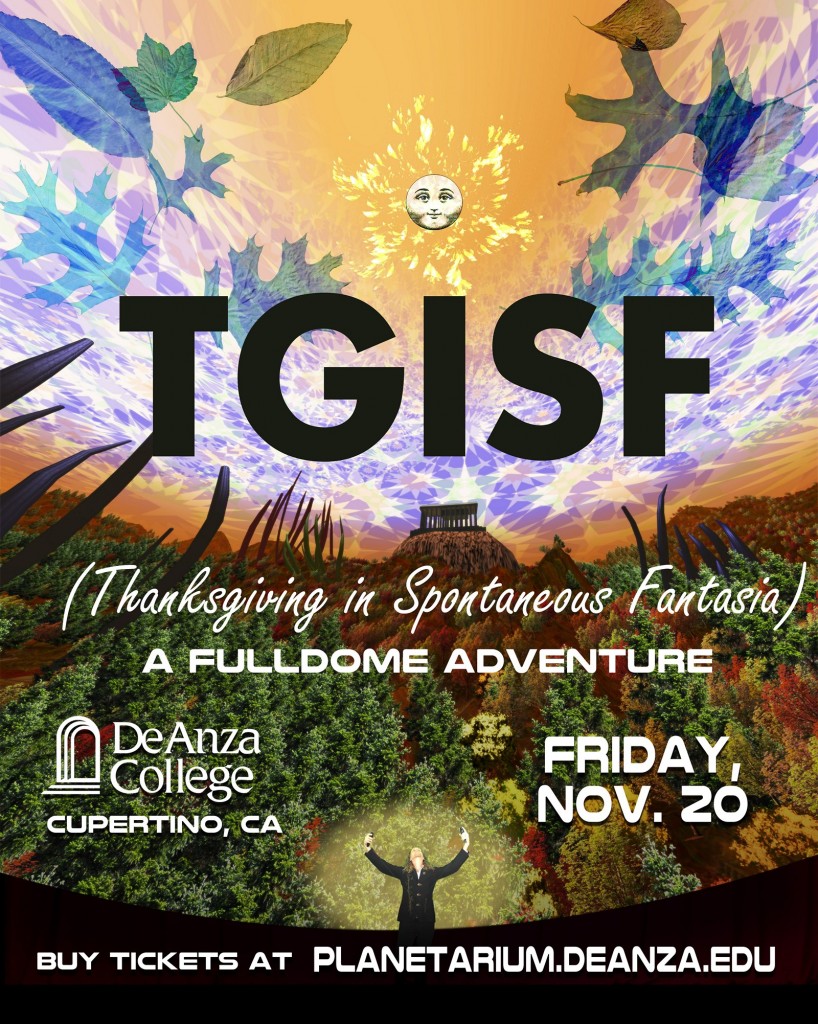 This entry was posted on Wednesday, November 11th, 2015 at 12:17 pm
You can follow any responses to this entry through the RSS 2.0 feed.
Posted in: News, Past Events