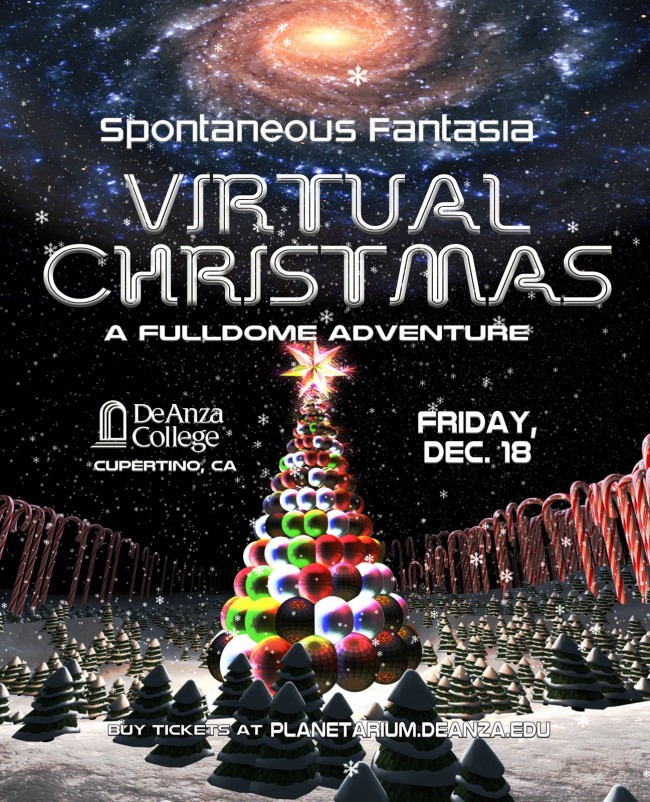 December 18, 2015
7:00 pm
to
8:00 pm
8:30 pm
to
9:30 pm
Experience Christmas in VR! Let the holiday spirit surround you as you travel through virtual worlds created live before your eyes! A new show with original and traditional music will unfold for the very first time on December 18.
Join us for the final 2015 holiday spectacular in the Spontaneous Fantasia Holiday Trilogy at De Anza College! I'll be weaving the themes of the Solstice/ Yule / Christmas/ Chanukkah / New Year's Day into a cosmic adventure of imagination!
Only two performances on December 18 at 7pm and 8:30pm.
See the De Anza College Spontaneous Fantasia page for more info and tickets.
(Event is passed. No tickets available.)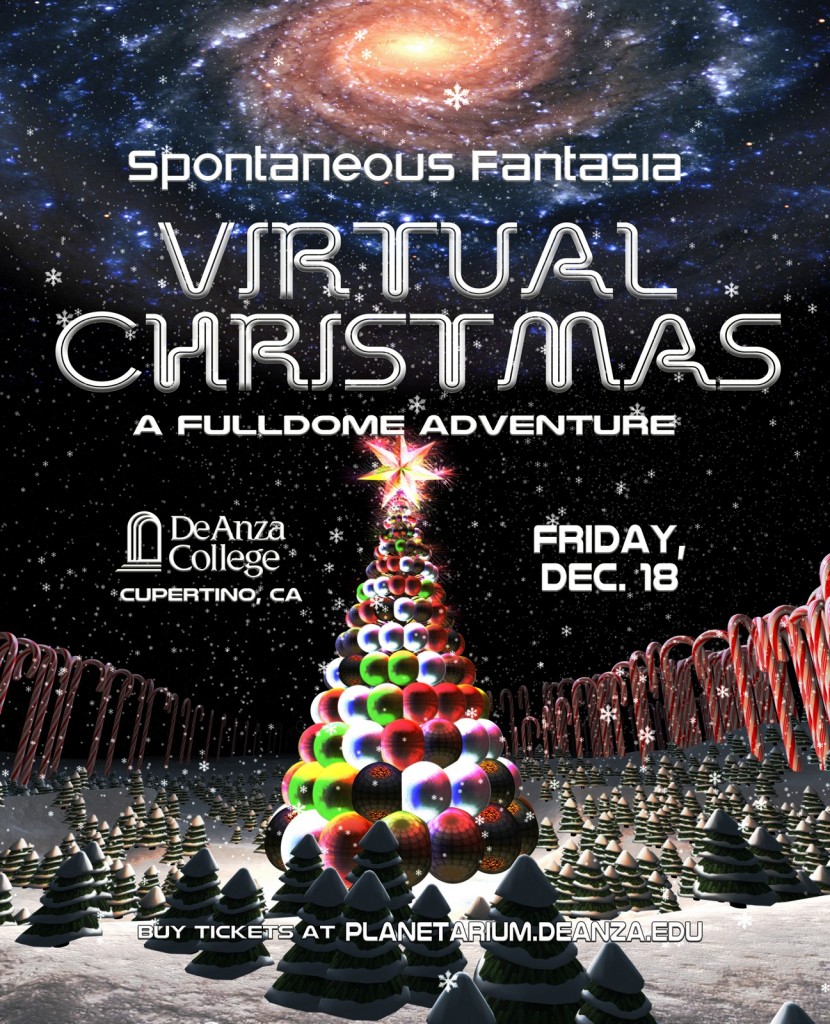 This entry was posted on Tuesday, December 8th, 2015 at 3:05 am
You can follow any responses to this entry through the RSS 2.0 feed.
Posted in: News, Past Events, Shows