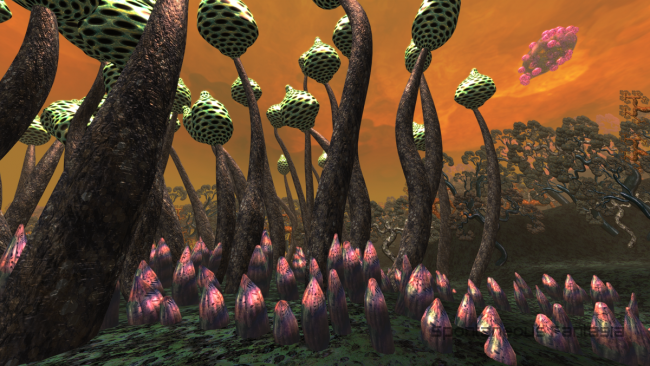 Zerynthia will be featured as part of Open Studios Altadena on December 5-6, 2015 at HalfCity Productions, 333 Marathon Rd., Altadena, CA
Zerynthia is a world of wonder and mystery. I've begun to create and document this world with an installation piece. The viewer sees the world in 3D as though looking through a picture window into another world. Each scene depicts an aspect of a biome with a distinctly alien ecology that is both unfamiliar and inviting.
See more at the Zerynthia project page.
This entry was posted on Monday, November 2nd, 2015 at 5:07 pm
You can follow any responses to this entry through the RSS 2.0 feed.
Posted in: News, Past Events, Shows