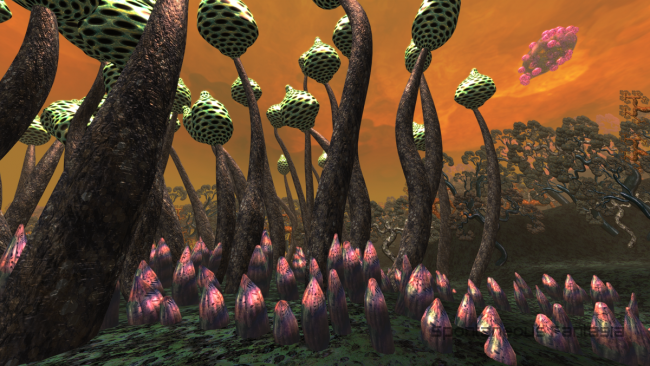 Zerynthia is a world of wonder and mystery. I've begun to create and document this world with an installation piece for the Young Projects Gallery. It's part of a show that opens March 19, 2013, and runs to May 3.
Zerynthia is an autocosm, a self-contained world with its own nature. Scenes from this world are documented in a short video created for presentation in a viewing space. The installation is 3D stereoscopic, created to give the viewer the sense that the screen is a picture window. A viewer might feel that she could step into the world.
See more about this project on the Zerynthia project page.
This entry was posted on Monday, March 11th, 2013 at 11:40 am
You can follow any responses to this entry through the RSS 2.0 feed.
Tags: ambient, autocosm, projection, science fiction, stereoscopic, video, video installation, Virtual Worlds, world premiere
Posted in: Past Events