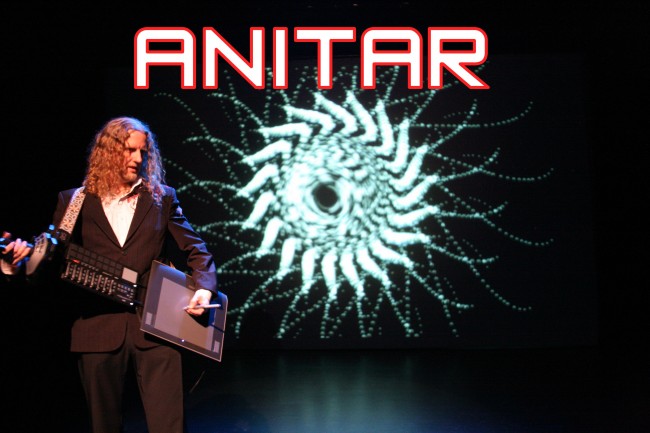 I had a great time performing two shows at DeAnza College's Fujitsu Planetarium in Cupertino, CA. We had a large turnout, and the audiences loved the show. Many people of all ages stopped to give me compliments before they left! I hope to be back before the end of the year, so stay tuned!
My old friend, master animator, and filmmaker, Steve Segal had heard of my show but never had a chance to see it until this event. This is what he had to say about the show:
"You should go see Spontaneous Fantasia when it comes to your vicinity. It's aptly named as it has the synchronization to music that made Disney's Fantasia so distinctive and it is truly spontaneous as J-Walt creates key moments of his animation live, so no two shows are the same. It's all mesmerizing, invigorating, stimulating. His abstract shapes have a meaning and purpose, and always engage the audience. The show is able to keep the interest by having dancing characters the audience helped create, and getting colorful three-dimensional shapes to cavort and travel through fantasy space-scapes, and recreating the creation. The images engulf the audience when projected on a planetarium dome. I had high expectations and this show exceeded them. It will stay with me for a long time."
(You can read this and other reviews and testimonials here.)
This entry was posted on Friday, April 11th, 2014 at 8:23 pm
You can follow any responses to this entry through the RSS 2.0 feed.
Posted in: News, Past Events